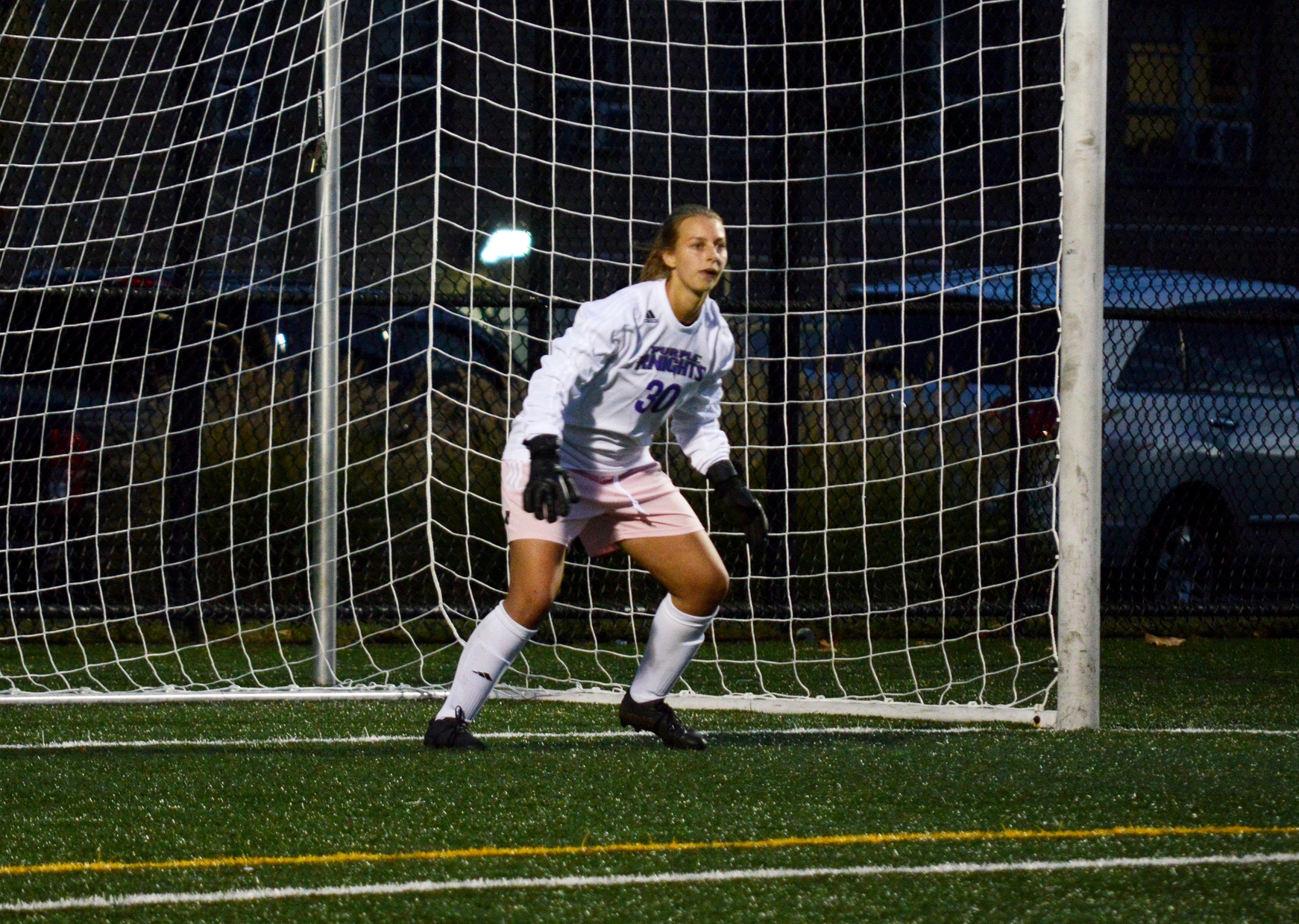 Worcester, Mass.-It was a tough Wednesday afternoon for the University of Bridgeport women's soccer team, as the Purple Knights saw their seven-match unbeaten and three-match winning streaks come to and end with a 2-0 non-conference loss at Assumption College. UB is now 6-5-1 overall, and the host Greyhounds up their 2019 mark to 7-2-1.
Assumption scored goals in each half on Wednesday, as they found the back of the Purple Knights in the 38th and 64th minutes of play.
Bridgeport outshot their host, 18-10, in the match, but Greyhounds' goalkeeper Alexi Nason made six saves to record the shutout. UB keeper Helena Dalhlstrom (Fr., Stockholm, Sweden) had two stops in net on Wednesday.
Up next, the UB women's soccer team gets back into East Coast Conference play on Saturday, as the Purple Knights travel to New York City to take on Queens (N.Y.) College. Action is slated to get underway in Flushing at 12 noon.