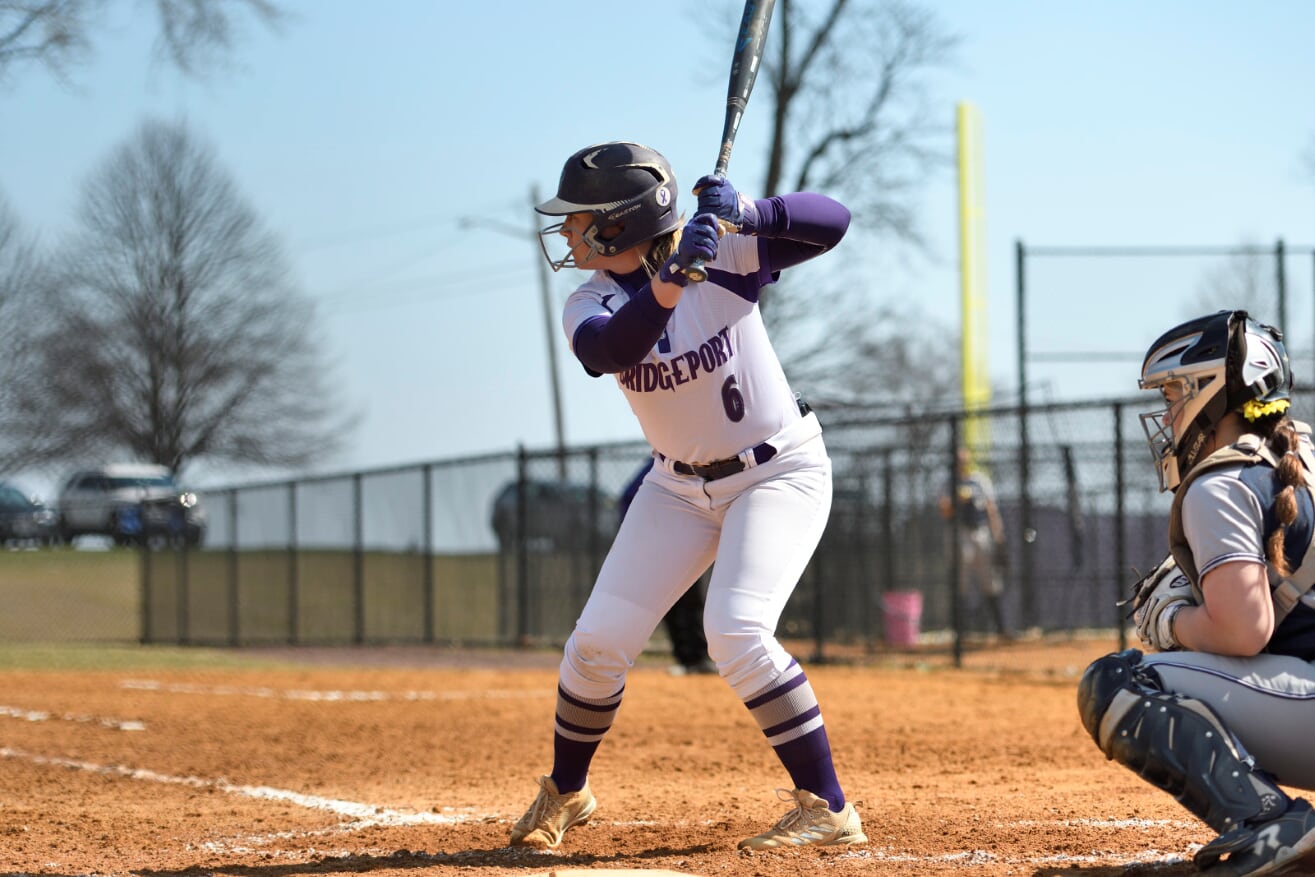 Dobbs Ferry, N.Y.-Junior Samantha Sabor (Plainfield, Ill.) had a total of seven runs batted in the doubleheader to help the University of Bridgeport softball team to a big East Coast Conference road sweep over the host Mercy College Mavericks on Tuesday afternoon, as the Purple Knights took the opener, 10-2 in five innings, and completed the sweep with a 6-2 victory in game two. With the two wins, UB is now 28-12 overall and 13-7 in conference play. Mercy slips to 21-25 overall and 7-13 in the ECC.
In game one, Sabor drove in four runs with a pair of doubles, and sophomore Elyssa Marmolejo (Rialto, Calif.) had three hits and scored three runs.
Graduate student Amanda Staheli (Pecatonica, Ill.) earned win number 15 in the pitching circle.
In the nightcap, Sabor had two hits including her first home run of 2019, as she drove in three runs. Junior Abbigail Blanchard (Pawcatuck, Conn.) had two hits for the winners in game two, and sophomore Miranda Hillman (Placentia, Calif.) was outstanding in the pitching circle firing a seven-hit, complete game win in which she did not walk a batter and fanned one to move her season record to 7-3.
Up next, the UB softball team continues its push to try and get an opening conference playoff game home when the Purple Knights travel to Molloy College for a Friday afternoon doubleheader scheduled for a 4:00 p.m. first pitch.