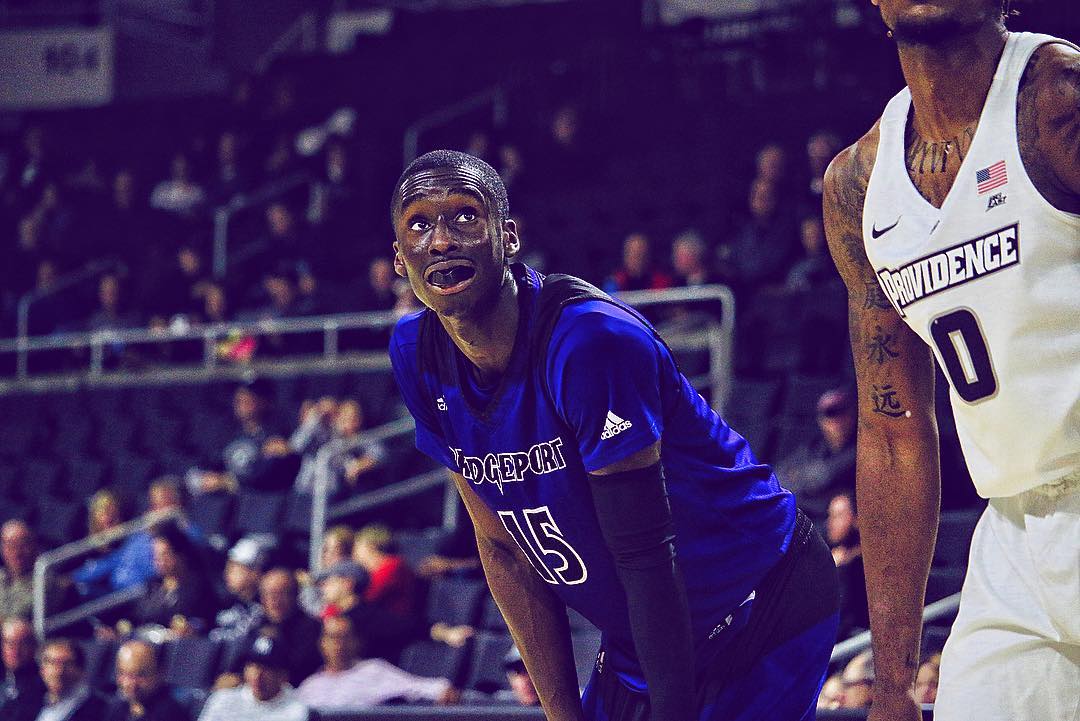 Bridgeport, Conn.- Five players reached double figures as the University of Bridgeport men's basketball team posted a high-scoring 110-99 season-opening win over the visiting University of the Sciences Devils in the opening game of the 2018 UB Men's Basketball Conference Crossover Classic in Hubbell Gym.
Junior John Middleton (Atlantic City, N.J.) led the Purple Knights in scoring with 16 points off the Bridgeport bench. The UB bench scored a whopping 70 points in Saturday's win.
Classmate Jose Pabon-Sanchez (Brooklyn, N.Y.) scored 14 points and dished out five assists for the winners, and sophomore Nemanja Zubac (Becka Palanka, Serbia) also contributed 14 points while adding five rebounds and one blocked shot for UB.
Seniors Eric Rankin (Bronx, N.Y.) and Vakas Iqbal (Staten Island, N.Y.) rounded out the Bridgeport double-digit scorers with 11 and 10 points respectively.
Junior Bakary Camara (Harlem, N.Y.) was impressive on the defensive side of the ball, filling his stat line with four steals and three blocks, plus he scored nine points and had four assists.
Bridgeport forced the visiting Devils in 24 turnovers which they converted into 32 points on Saturday.
Both teams are back in action on Sunday in the UB Men's Basketball Conference Crossover Classic as USciences takes on Southern Connecticut State University at 2:30 p.m., and Bridgeport faces Post University at 7:30 p.m.