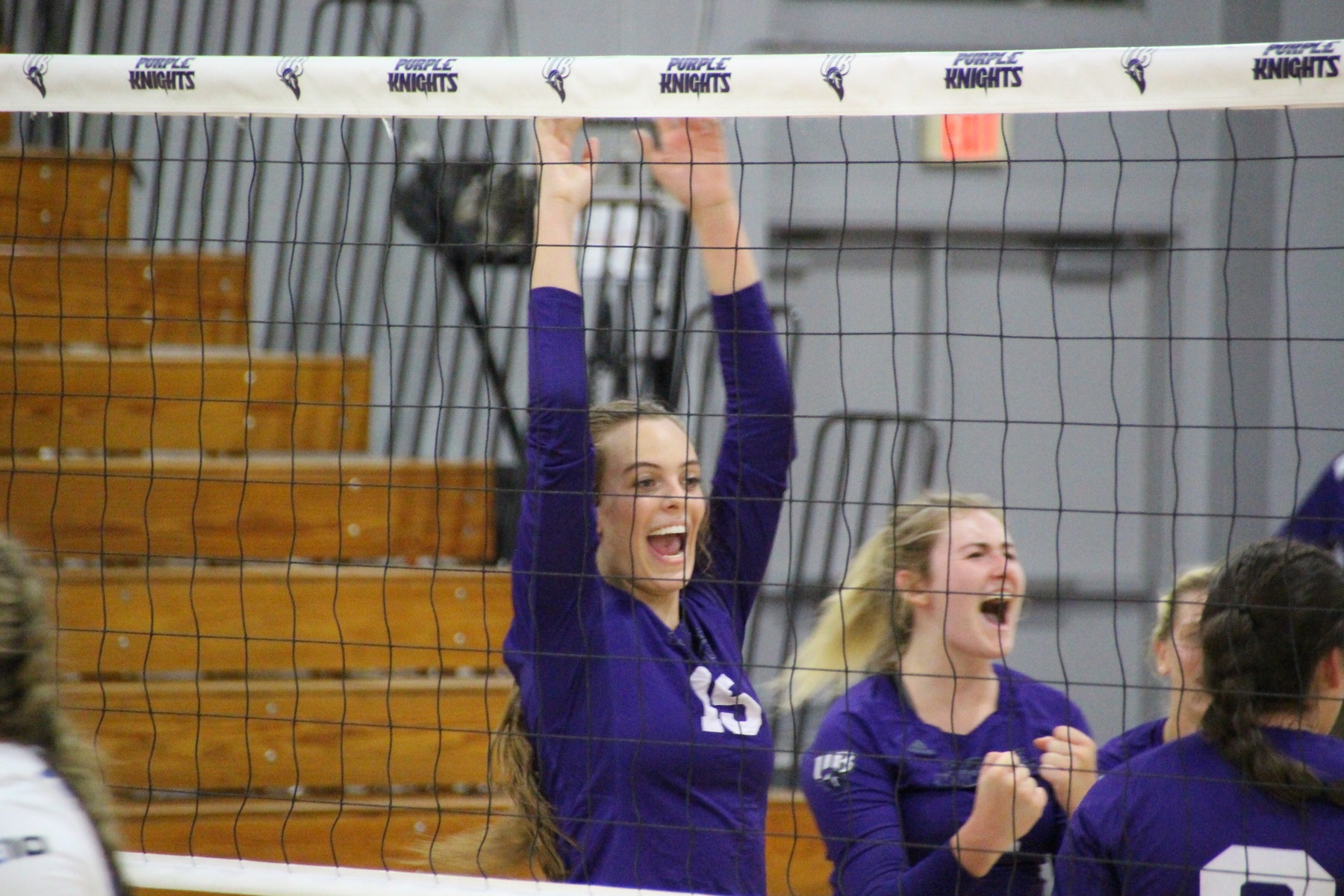 Bridgeport, Conn.- The University of Bridgeport women's volleyball team picked up a big East Coast Conference home win on Saturday afternoon with a sweep of the visiting Daemen College Wildcats, 25-23, 25-16, 27-25. With the win, UB is now 16-4 overall and 3-1 in conference play. The Wildcats are now 11-6 overall and 2-2 in the ECC.
Senior Emily Burford (Albuquerque, N.M.) led a balanced Purple Knights' attack with 10 kills on the afternoon.
Sophomore Amanda Keller (Highlands Ranch, Colo.) had eight kills and contributed two blocks for UB on Saturday, and seniors Amanda Hennemann (Nova Petropolis, Brazil) and Morgan Knight (Highlands Ranch, Colo.) chipped in eight kills for the winners. Hennemann also had 11 digs on the day.
As a team, Bridgeport hit .259 in the three sets.
Senior Makayla Maroney (Parker, Colo.) helped spark her team's defense at the net with six blocks, including two solos.
Sophomore Breanna Jones (Littleton, Colo.) led the Bridgeport backline with 12 digs in the match, and junior Klein Johnson (San Antonio, Texas) and sophomore Carly Killorin (Centennial, Colo.) each reached double-digit assists for UB on Saturday, as Johnson had 20 helpers and Killorin had 11. Each player also had seven digs on the afternoon.
It will be a quick turnaround for the Purple Knights, as they will be right back in action at home on Sunday at 12 noon when they take on Roberts Wesleyan College in an East Coast Conference match.