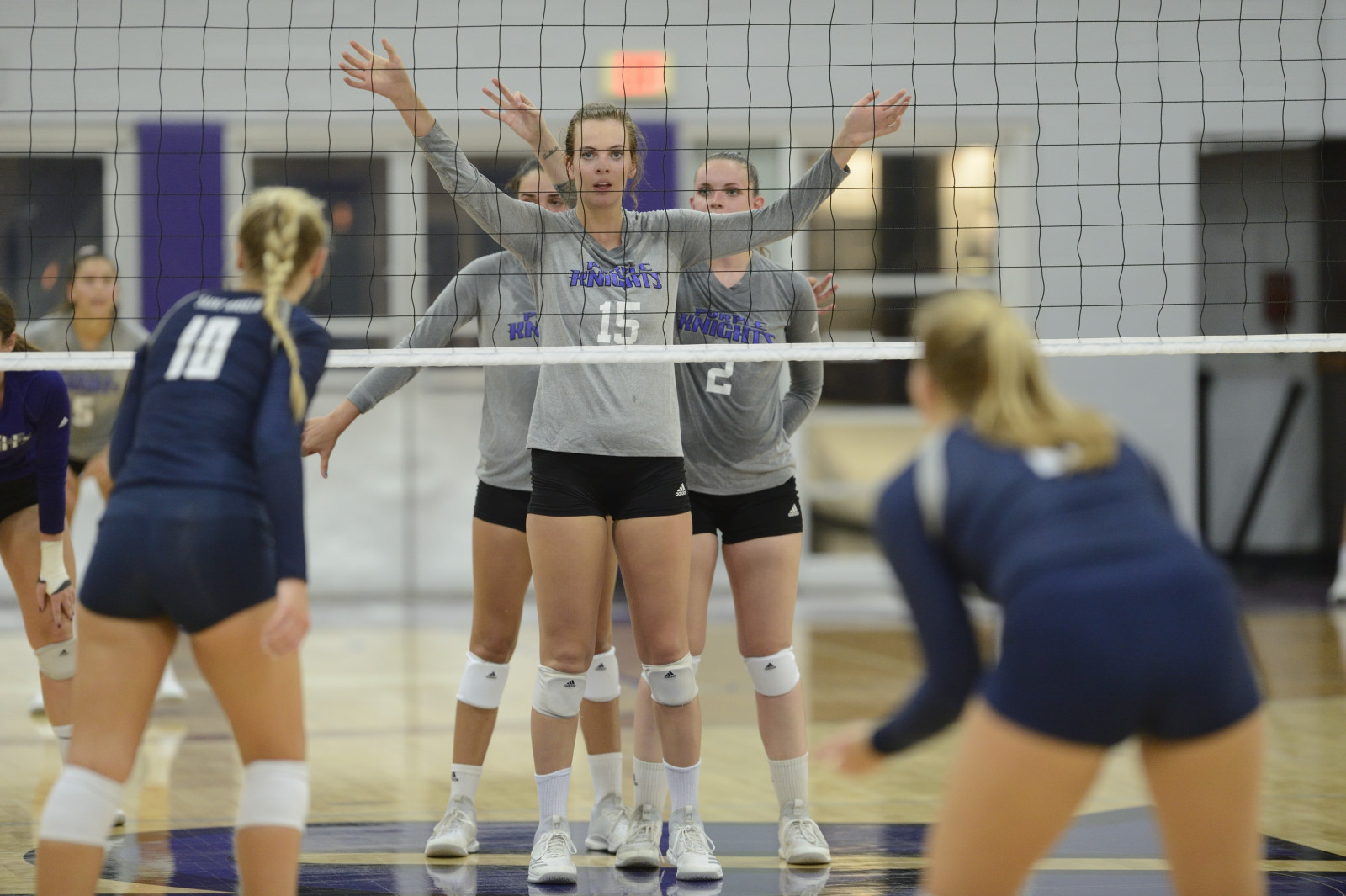 New Haven, Conn.-The University of Bridgeport women's volleyball team earned win number 15 of the season on Tuesday night to surpass last season's entire victory total with a straight sets, 25-15, 25-18, 25-21, road triumph over the host Southern Connecticut State Owls. UB is now 15-3 on the season, and the Purple Knights have won four of their last five outings. SCSU slips to 8-9 overall.
Sophomore Amanda Keller (Highlands Ranch, Colo.) had a monster match in the Elm City notching 11 kills on 20 swings with no errors (.550 hitting percentage) and adding three blocks plus one service ace and one dig.
Seniors Emily Burford (Albuquerque, N.M.) and Amanda Hennemann (Nova Petropolis, Brazil) helped the Bridgeport offense, as they each chipped in eight kills for the winners.
Sophomore setter Carly Killorin (Centennial, Colo.) finished Tuesday's match with a double-double of 31 assists and 11 digs. Carly also added four kills and four service aces on the night.
Junior Klein Johnson (San Antonio, Texas) and sophomore Breanna Jones (Littleton, Colo.) led the Purple Knights' defense, as they each notched 17 digs in the three sets.
The Bridgeport women's volleyball team is right back in action against a local rival on Wednesday night, as UB once again travels north on I-95 to face the University of New Haven in West Haven. Match time is slated for 7:00 p.m.