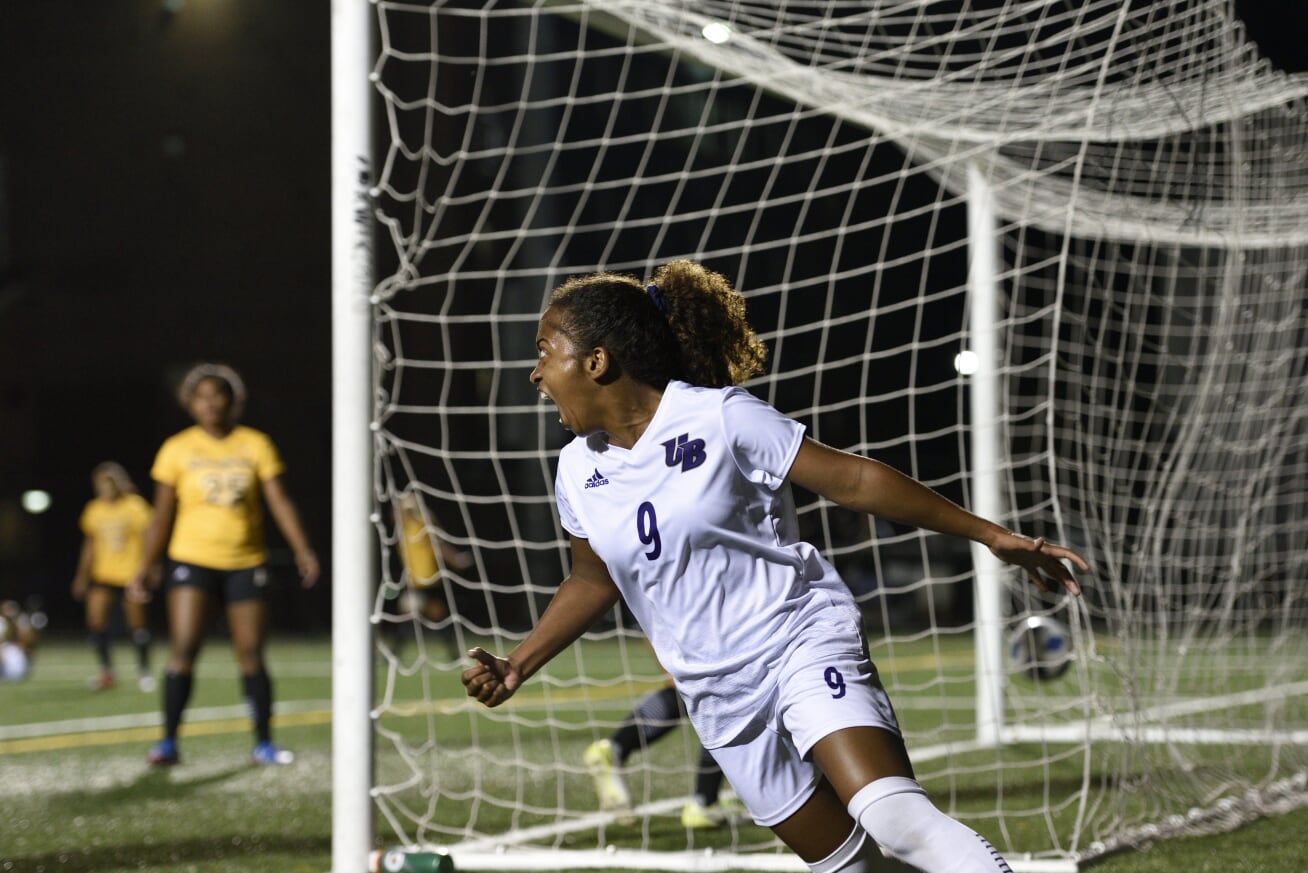 Bridgeport, Conn.-The University of Bridgeport women's soccer team celebrated its 2018 National Championship Team with the raising of the school's first-ever NCAA team championship banner, and this year's edition of the Purple Knights made it an even better night with a 2-1 victory over the visiting Wilmington (Del.) University Wildcats. With the victory, Bridgeport is now 1-4-0 on the young season, and Wilmington slips to 1-3-0 overall.
UB got both of its goals in the first half, as seniors Nara DaCosta (Pancas, Brazil) and Maegen Doyle (Harwich, England) found the back of net.
DaCosta, who scored the game-winner in last year's national title match, scored her first goal of 2019 off a lovely cross from junior Andrea Basilicato (Guilford, Conn.) just 9:07 into action on Wednesday night.
Doyle, the 2018 United Soccer Coaches NCAA Division Player of the Year, scored her fifth goal of the season at the 23:25 when she blasted a long shot through the hands of Wilmington's keeper Emily Camp. Maegen now has a total of 45 goals in a Bridgeport university and is just two points shy of 100 for her career in the Park City.
Rockesha Dayes scored the lone goal for the Wildcats with just over seven to play in the match to spoil UB keeper's Claudia Torres' (Fr., Santo Domingo, Dominican Republic) shutout bid. Torres made two saves to pick up her first win of 2019.
Bridgeport outshot Wilmington, 21-7, on the evening.
Up next, the Purple Knights will open East Coast Conference play at St. Thomas Aquinas this Saturday morning at 11:00 a.m.