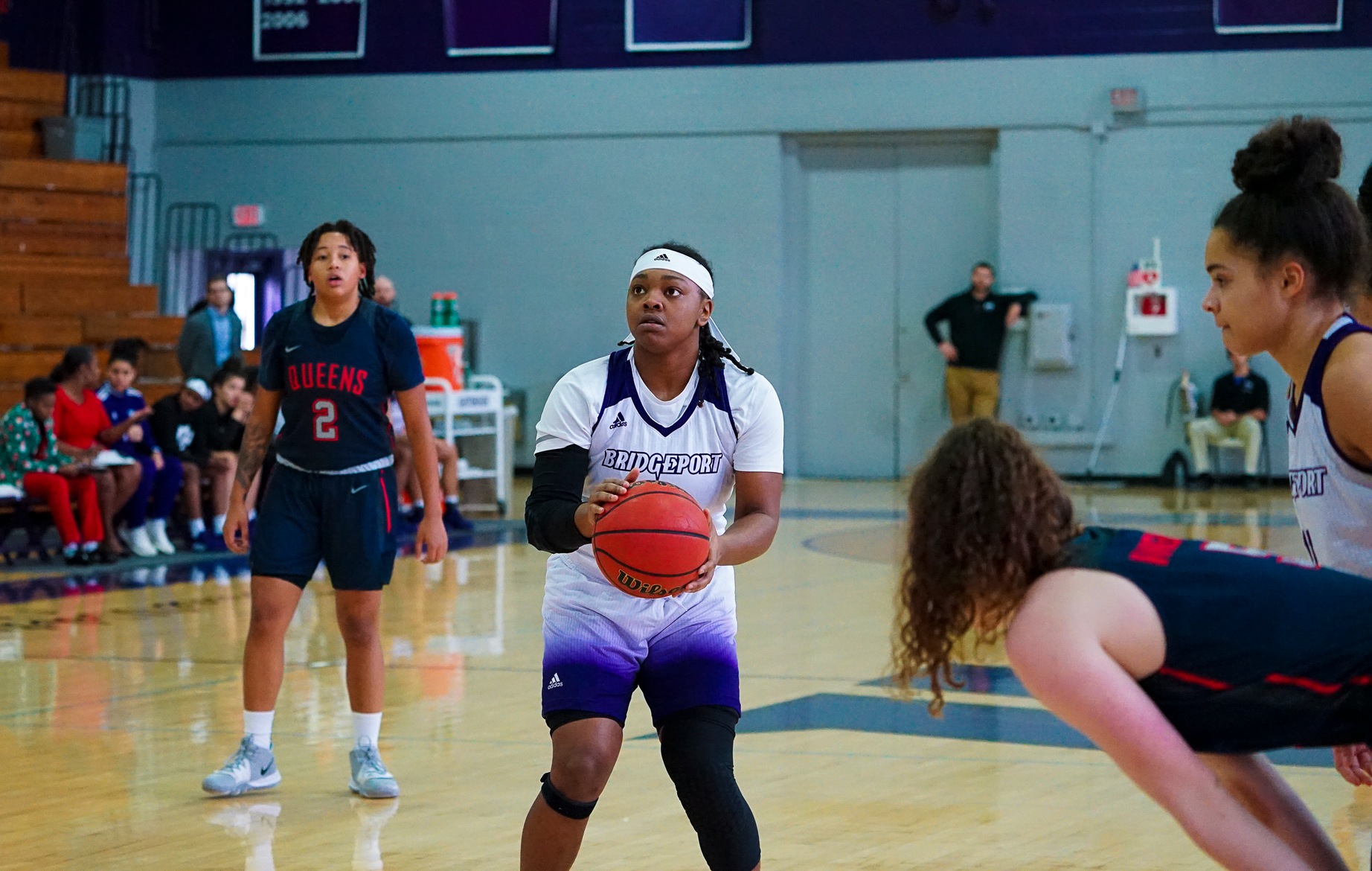 Bridgeport, Conn.-The University of Bridgeport women's basketball team closed out its 2019-20 non-conference schedule on Thursday afternoon at home with a 72-60 loss to the visiting Franklin Pierce University Ravens. With the loss, UB is now 4-10 overall, and FPU ups its season mark to 6-5.
The Purple Knights trailed by only two points, 52-50, after the third quarter, but the visitors double up the host team, 20-10, in the final stanza to earn the win. The Ravens also survived committing a total of 26 turnovers on the day.
Senior Jaqualah Holliman (Boston, Mass.) led Bridgeport in scoring on the day with a career-high 21 points, and she also tied for the team lead on the boards grabbing eight rebounds.
Holliman was joined in double-digit scoring by junior Janiece Loney (Herndon, Va.) with 12 points and junior Samirah Henderson (Rahway, N.J.) and freshman Stephanie McBride (Brooklyn, N.Y.). who each netted 10 points. McBride also tied for the team lead in rebounding with eight.
Lisa Sulejmani led three Franklin Pierce players in double figures with a team-high 18 points.
Up next, the UB women's basketball team will head to Western New York to face East Coast Conference foe Roberts Weselyan College on Friday, January 10. Game time is set for 6:00 p.m.