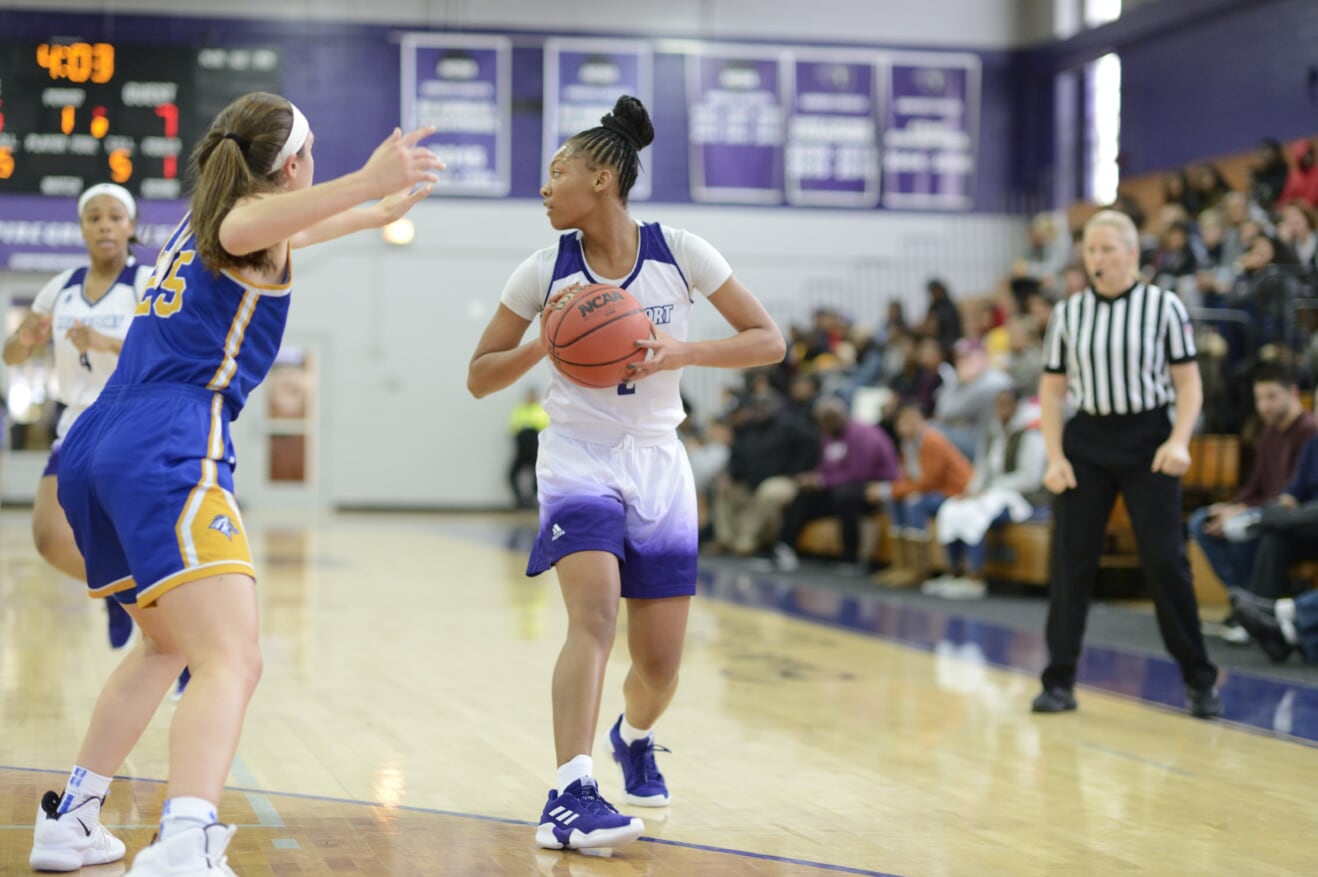 Brookville, N.Y.-The University of Bridgeport women's basketball team raced out to a 10-0 lead to open the game and held a 14-point, 27-13, advantage with 4:49 to place in the first quarter, but the host LIU Post Pioneers rallied to post an 80-74 East Coast Conference women's basketball victory on Long Island on Wednesday evening. With the loss, the Purple Knights are now 8-10 overall and 4-4 in conference play. LIUP moves to 12-6 overall and 5-3 in the ECC.
Senior Nicole Johnson (Newark, N.J.) led four Purple Knights in double-figure scoring with 17 points. Classmate Sarah Middleton (Barrington, R.I.) had a strong night with 16 points and seven assists. Juniors Brianna Stoddart (Brooklyn, N.Y.) with 15 points and Kayla Hill (Massapequa, N.Y.) with 14 points rounded out the UB scorers in double digits.
Samenll Vonleh (Sr., Swampscott, Mass.) led Bridgeport on the glass with 10 boards.
Sasha Patterson led five LIU Post players in double figures with a game-high 19 points.
The Purple Knights, who have now lost three games in a row and six of their last seven outings, will look to get back in the win column on Saturday afternoon when they host NYIT in an East Coast Conference tilt. Game time in Hubbell Gym is set for 1:00 p.m.