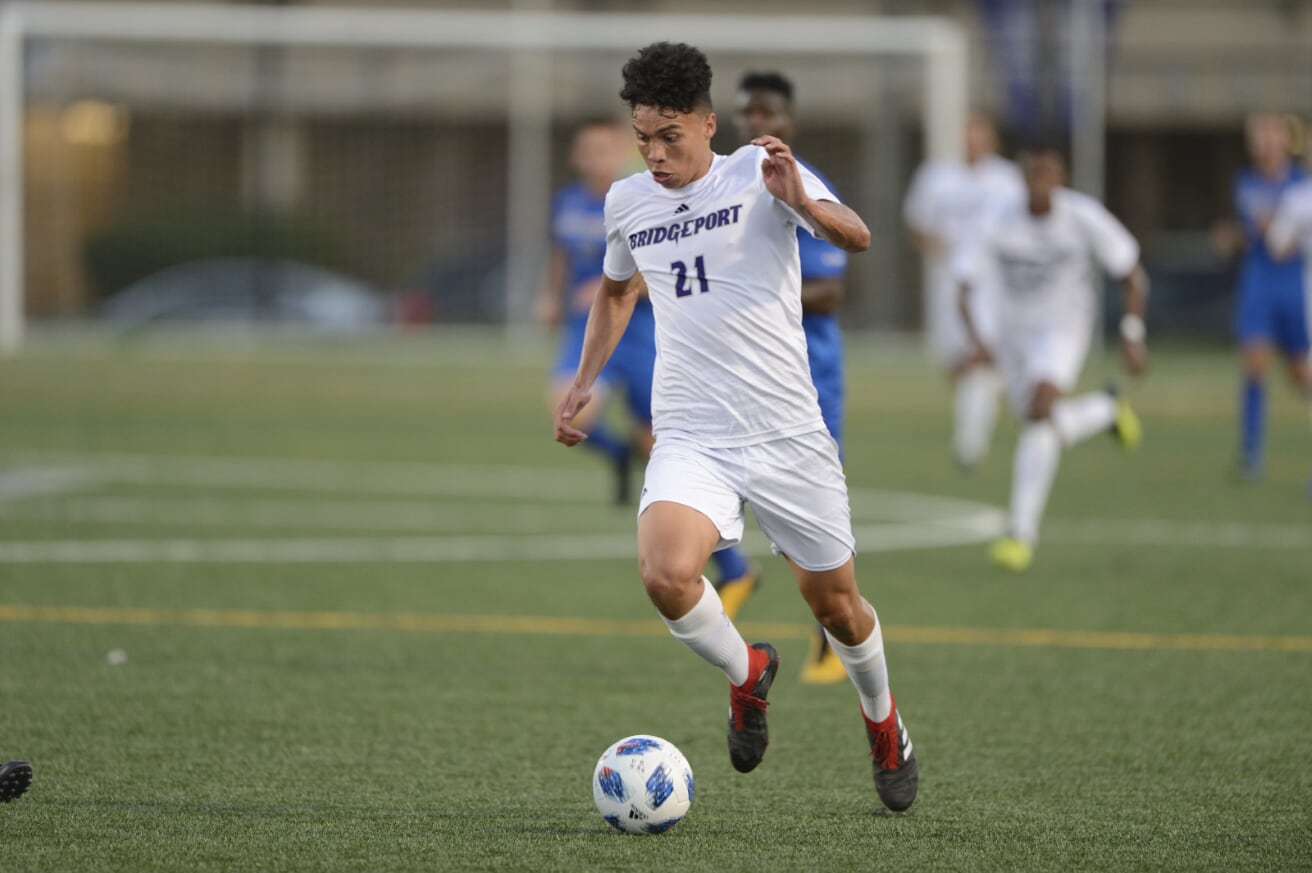 Flushing, N.Y.-The University of Bridgeport men's soccer team earned a point in the East Coast Conference standings on Saturday afternoon with a hard-fought, 2-2 double overtime draw at Queens (N.Y.) College. With the tie, the Purple Knights are now 3-1-1 in the ECC and 7-4-1 overall. QC is now 2-2-1 in conference play and 5-4-2 overall.
Bridgeport jumped out to a 2-0 halftime lead, as senior Erlend Skagestad (Mjoendalen, Norway) converted his fourth consecutive penalty kick of the season just 2:34 into play, and classmate Yoel Salvador (Bridgeport, Conn.) also put home his fourth goal of 2019 off an assist from Lucas Santos (Sr., Sao Paulo, Brazil) with just 4:43 remaining in the first 45 minutes.
The host Knights would tie the match with a pair of markers from Romario Hulea in the second half; one coming in the 64th minute and the other in the 68th.
That would be all the scoring in the match, as neither team could find the back of the net in either extra period. On the day, Queens outshot Bridgeport, 23-14.
Purple Knights' goalkeeper Carlos Tofern (Hamburg, Germany) made seven saves in the match.
Up next, the Bridgeport men's soccer team opens a two-match homestand with a non-conference clash versus Assumption College on Wednesday evening at 6:00 p.m.