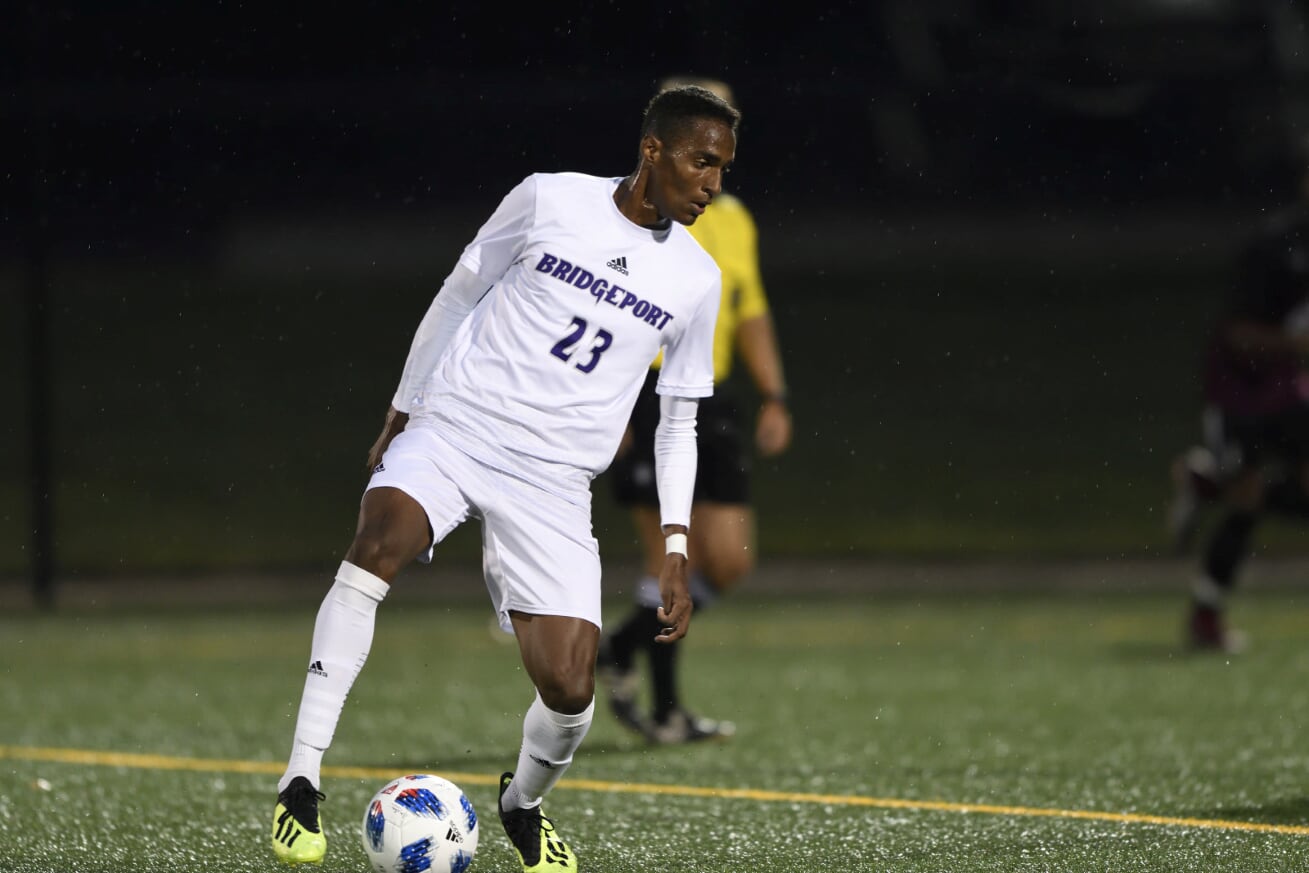 Bridgeport, Conn.-Senior Leandro Avila (Panama City, Panama) scored the only goal of the match just over 15 minutes into the second half to help lift the University of Bridgeport men's soccer team to a 1-0 non-conference home win over the visiting Goldey-Beacom College Lightning to end a three-match homestand on Wednesday afternoon. Both UB and GBC are now 2-3-0 on the season.
The Purple Knights dominated the first half outshooting the visitors, 10-3, but Bridgeport could not get on the scoreboard, as Lightning goalkeeper Cole Lewis made six saves and had two balls cleared off the goal line.
Avila's goal came off a beautiful assist from freshman Hannes Nilsson (Gothenburg, Sweden), who played a beautiful through ball to his streaking teammate in the center of the box.
Bridgeport goalkeeper Carlos Tofern (Soph., Hamburg, Germany) made two saves to earn his second clean sheet of 2019.
Up next. The UB men's soccer team will open East Coast Conference play at St. Thomas Aquinas College on Saturday afternoon. Game time is set for 1:00 p.m.