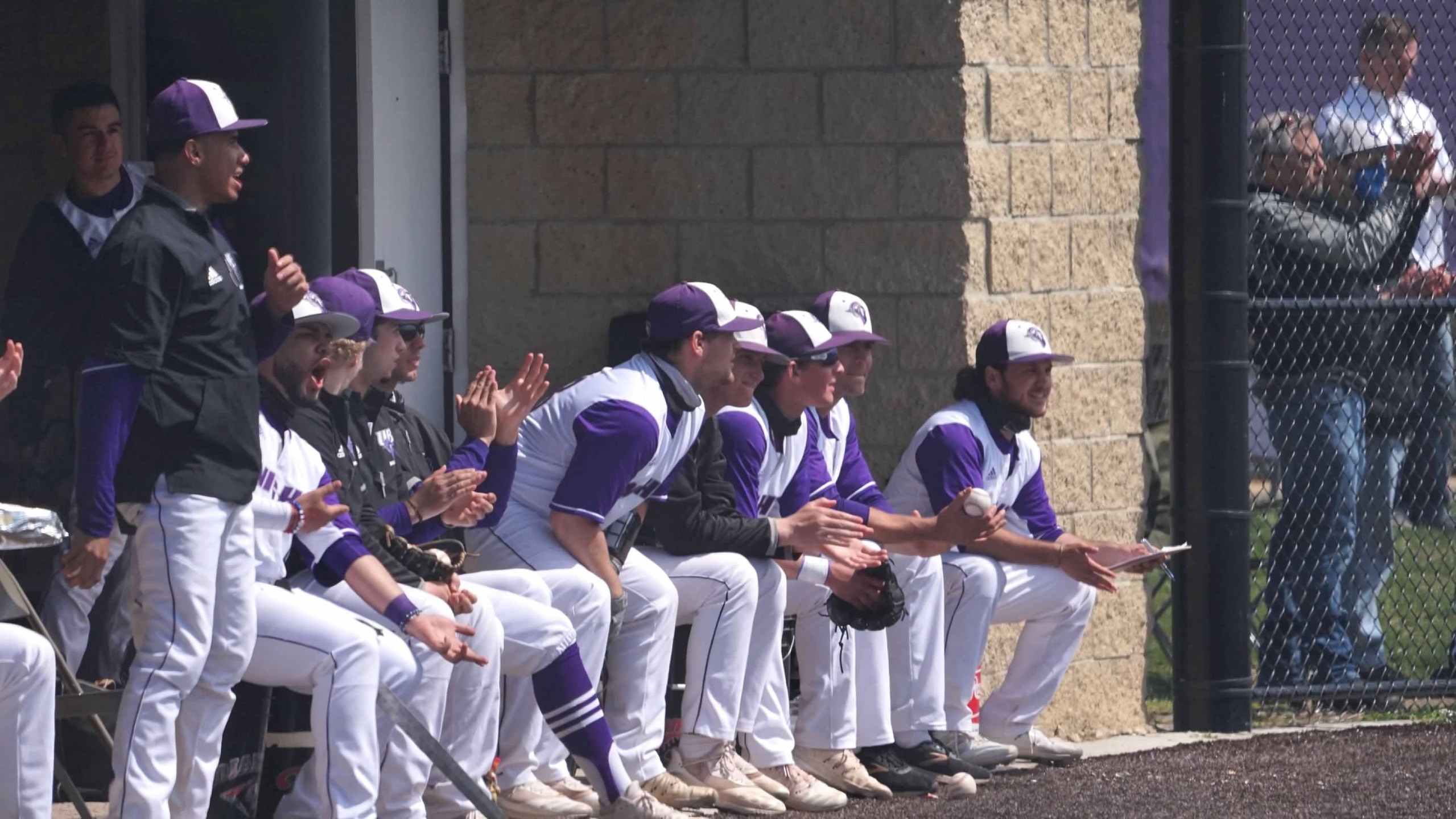 Bridgeport, Conn.-The University of Bridgeport baseball team fell in a pitchers' duel on Sunday afternoon in the rubber game of three-game weekend East Coast Conference series with the St. Thomas Aquinas College Spartans, as the Purple Knights fell to STAC, 3-2, in a game which UB hosted but played as the visitors. Bridgeport is now an even 6-6 overall and in the ECC. STAC ups its overall record to 12-1 and they are now 6-1 on conference play.
Sophomore Justin Nyarady (Trumbull, Conn.), making his first start of 2021 was the hard-luck loser for Bridgeport working six innings in which he allowed only four hits, was charged with all three Spartans' runs with two strikeouts and six walks. Junior William Ciccone (Shelton, Conn.) worked two scoreless innings to finish off the game for UB.
Trailing 3-0 entering the eighth inning, the Purple Knights made things interesting scoring two runs on and error and a double play ground out.
Both teams were limited to only four hits apiece on Sunday, as senior Matt Rodriguez (New Milford, Conn.) and Stephen Giambra (Milford, Conn.) plus sophomore Jacob Rich (Northwoods, N.H.) and freshman Anthony Pascale (Stony Brook, N.Y.) had the Bridgeport base hits on the day.
The UB baseball will be back in action at home this coming Friday, when the Purple Knights open a three-game weekend series versus D'Youville College. First pitch is slated for 3:30 p.m.